This is the finishing stage of building house.
We pay a lot of attention on a functionality, as well as a design, to use longer life (more than double of normal) fluorine coat. We also present a prestigious matric design lattice, westernized porch pillar to create fashionable house.
AICA JOLYPAT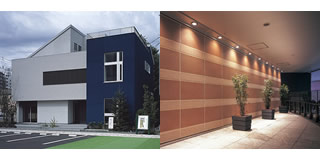 Plaster work on various exterior wall, dirt proof and long life beautiful looking.
Master level of work after trowel roller and spray.
Functionality that rain water wash out a dirt.
Long life beauty without mold and alga.
Linked to Aica
AGG Asahi Glass LUMIFRON (fluoropolymer)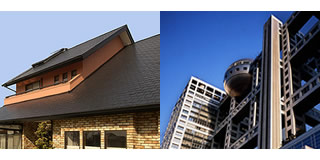 Vivid color decorates environment, excellent weather proof protects environment, with less load on environment.The world first solvent-soluble fluoropolymer developed by AGC in 1982. LUMIFLON® is used as an ingredient for various types of paints and coatings (including corrosion protection and architectural applications). The weatherability of this fluoropolymer protects substrates and maintains an attractive appearance for a long time.
Linked to AGC
STUC-O-FLEX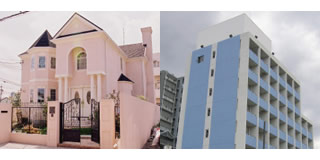 Stuc-O-Flex Elastomeric Acrylic Finish provides a protective weathering membrane in a pre-colored, extremely durable, fade and mildew resistant coating. The industry's highest levels of 100% Acrylic Polymer ensures un-matched resistance to surface cracking unlike standard finishes. An unlimited selection of colors (over 10,000) in four distinct aggregate choices create a wide variety of texture opportunities from the heaviest southwest stucco to the more contemporary sand finish.
Linked to STUC-O-FLEX JAPAN