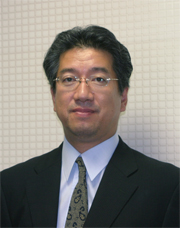 We, as "highly skilled Nihon Wall Construction", are aiming at building houses with a relieving comfortability and safety, in an environmental-friendly manner.
Through the extent of exterior wall, roof, re-forming operations, we are blowing a new and radical wind into this industry.
At present, market conditions around a construction sectors are extremely severe, facing tempestuous period. In order for us to survive, we need to change drastically our old view, re-gaining a trust of customers by taking a prompt action.
Under this circumstance, the most priority for us, as highly skilled professionals, is to meet a needs of the industry, expand the business, then improve the level of industry, thus increase the presence of value.
We are making the best effort to maintain [No.1 Customer Satisfaction]
President
Hiroshi Kato
Nihon Wall Construction Co.,Ltd